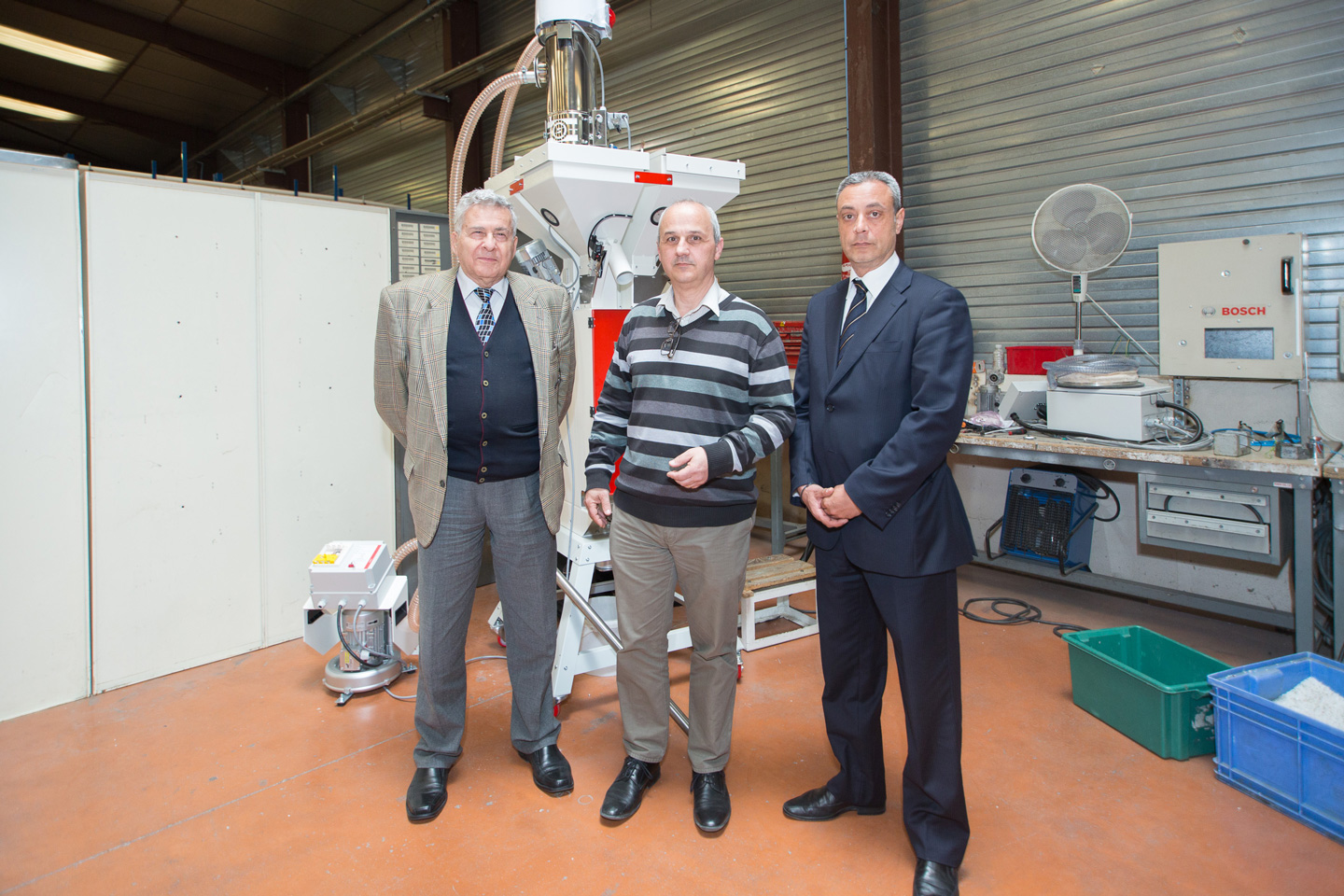 We were very pleased to welcome Mr. Aris BITSAKIS and Mr. Dionissis PROFITIS of the company ARIS BITSAKIS – C. & S. BITSAKI OE, Greece, in our premises from April 3rd to 6th, 2017.
Historical official agent in Greece for the company SPIROFLUX and nowadays for the company F.K.W., this visit was an ideal opportunity to reinforce our collaboration and get our visitors introduced to our updated equipment, among our product range. 
Founded in 1978, the company ARIS BITSAKIS – nowadays named "ARIS BITSAKIS" C. & S. BITSAKI O.E. which is established in Greece, is specialized in representing technologies for injection, blow-molding, extrusion etc. and automation for production and industry, in the fields of plastics. 
Throughout these 4 days we could coordinate our marketing and technical practice, by the means of theoretical instruction, followed by training on our new equipment, exhibited in our showroom.